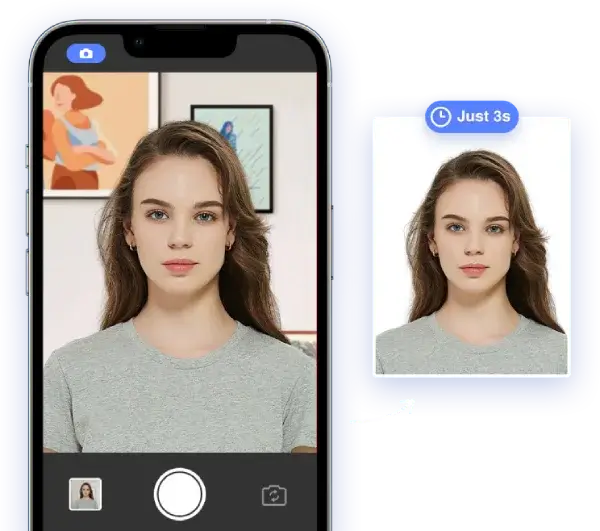 Make US DV Lottery Photo Online
Take A Photo with Your Mobile Phone and Get Your US DV Lottery Photo in Seconds
Automatic Background Removal and Photo Crop
Save Time and Get Qualified Photo
How to make a US DV Lottery photo with AiPassportPhoto?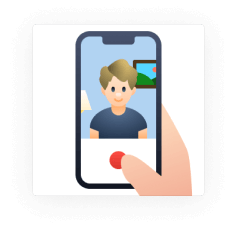 Take a photo with your mobile phone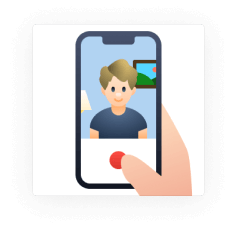 Take a photo with your mobile phone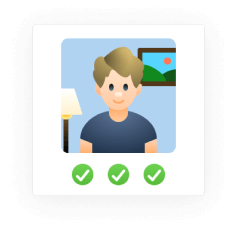 Our technology checks its conditions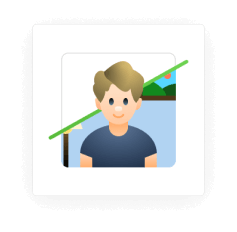 Automatically fix the background for you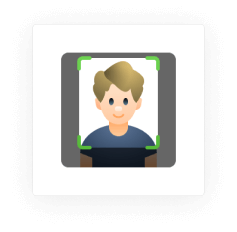 Automatically crop the photo to the right size
Advantages of Our Solution
Cost-Effective Solution
Take a photo with your mobile phone and we will generate a qualified Passport/VISA/ID photo for you in 3 seconds. You can download and print the photo at a favorable price. Save both your time and money.
Ensured Compliance
Our leading computer vision technology ensures 100% acceptance of your photo with up-to-date official requirements. Rest assured and enjoy your trip!
Satisfaction Guaranteed
Take as many photos as you please. You only pay when you are satisfied. Quality photos and customer satisfaction are our top priority.
Remake and Refund Guaranteed
No retake limit if you are not pleased with your photo or blink your eyes. Acceptance guaranteed or otherwise full refund.
Customer Review
Friendly to first time users. It only took several seconds to generate my passport photo. The photo was accepted without issues. Cheers!
Very convenient to DIY passport photo at home. It's amazing how it can check all size and position requirements. It also shows detailed guidance if the photo is not qualified. By far the best passport photo tool I have ever used.
Andrew
Canada Passport Photo
Just seconds to generate a qualified visa photo! Very useful and easy to use. Shout-out to this website! You are my go to app for ID photos.
Amazing technology that makes life so easy. No hassle. A few clicks and the photo is ready. Strong recommendation.

Isaac Ross
US Green Card Photo
Much better than what you will get at a photo studio! I spent an hour in a local studio to adjust the background lighting, but the photo was still rejected. It was so frustrating. But with this simple tool, I was able to get my photo in seconds, and it was instantly accepted! Thank God finally!
Alex Gardner
China VISA Photo
I took a photo for my baby at home and used this app to get the standard passport photo. The photo was ready in seconds.
US DV Lottery Photo Requirements
Expression
Neutral Expression
Recency
Taken in the last 6 months
Eyes and Ears
Visible, no hide.
Don't worry. Our technology can take care of all requirements. Guaranteed Acceptance.
US DV Lottery Photo Guidelines
US DV Lottery Face and Posture Requirements
The positioning of the face and body in the photo for passport/visa photo is very important. You have to stand straight for the camera and look directly into the lens. Half-profile photos are not accepted and will result in application rejection.
US DV Lottery Face expression Requirements
Keep your facial expressions plain, neutral. Don't smile. The mouth must be closed and the head must be kept straight (do not tilt it in any side!). Eyes When posing you have to have your eyes open and visible. Especially the colour of the iris must be visible. Make sure that there's no 'red eye' effect in the photo. Also, you can't have hair in front of your eyes, so if you're wearing bangs — lean it aside.
US DV Lottery Hair Requirements
There are no special guidelines for hairstyles on passport/visa photos. The hair may be tense or loose, but it must not cover the face. Even a small fragment of it. It is best to brush them backwards, but the ears needn't be visible. Remember that the forehead and eyebrows should be visible, so don't cover eyebrows with hair.
US DV Lottery Head Covering Requirements
For the photo you need to take off headcovers such as hats, headbands, caps. Religious headcovers are an exception. You can have them in your photo if you provide a certificate from your religious community. The rule, however, is that the religious headgear must not cover the face.
US DV Lottery Shadows Requirements
It is very important that there are no shadows on your passport/visa photo. Make sure that they are not on your face, shoulders or in the photo background.
US DV Lottery Eyeglasses Requirements
Eyeglasses on most passport/visa photos are not allowed.
US DV Lottery Background Requirements
The photo must be in color and the background should be white/off-white.
What to wear on US DV Lottery?
The color of the clothes and the background color should not be the same. The Clothes are better with sleeves, you can wear the short-sleeved shirt in summer. Don't wear clothes with a low neckline. Try to put on clothes with a normal pattern. If you want your passport to be perfect, you can wear a formal dress. The passport uses the time to be relatively long, make sure the photograph should look better. These tips can help you to get a pretty passport photo.
US DV Lottery app
aipassportphoto.com is an convenient app to make photo. With aipassportphoto.com, all you have to do is take a selfie and upload the photo, and our app will resize it, remove the background, and tweak the color readout a bit to make it look comfortable and meet the official requirements, you will get a perfect passport photo.
Tips to make US DV Lottery for baby
If your baby can't sit, parents need to lay the baby on the bed, then take photos for the baby. There is an important mention, don't take pictures of the baby with the flash on. Please make baby calm down and relax their faces.
Where to print US DV Lottery?
People can print Passport photo in convenient stores(Walgreens, CVS, Amazon Prints, 7-11, Family Mart, Lawson). Please make sure you have a 4"x6"(10cmx15cm) photo sheet ready, otherwise, you need to pay service fee for taking photo, which is more than printing itself. With 4"x6"(10cmx15cm) photo sheet ready, you only need $0.35 or less. See this tutorial for how to get a photo sheet.
FAQ
Do you provide printed photos?