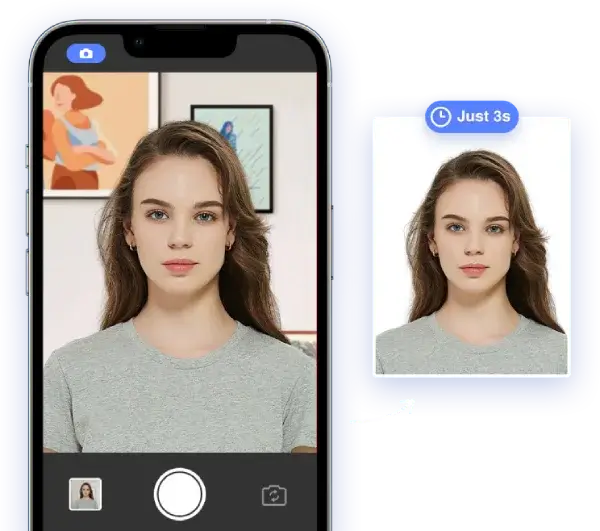 Make 2x2 Inch Photo Online
Take A Photo with Your Mobile Phone and Get Your 2x2 Inch Photo in Seconds
Automatic Background Removal and Photo Crop
Save Time and Get Qualified Photo
How to make a 2x2 Inch photo with AiPassportPhoto?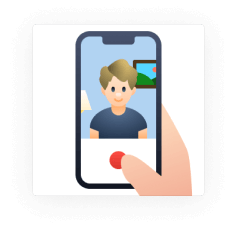 Take a photo with your mobile phone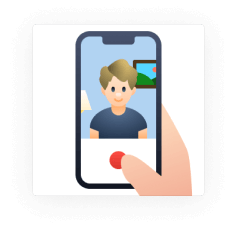 Take a photo with your mobile phone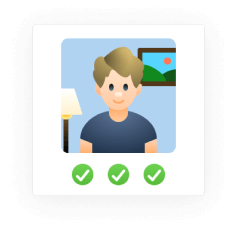 Our technology checks its conditions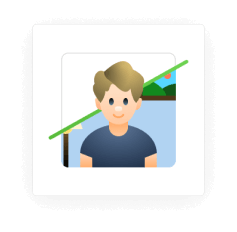 Automatically fix the background for you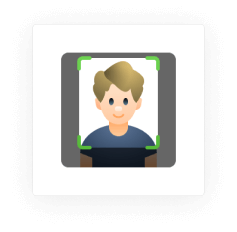 Automatically crop the photo to the right size
Advantages of Our Solution
Cost-Effective Solution
Take a photo with your mobile phone and we will generate a qualified Passport/VISA/ID photo for you in 3 seconds. You can download and print the photo at a favorable price. Save both your time and money.
Ensured Compliance
Our leading computer vision technology ensures 100% acceptance of your photo with up-to-date official requirements. Rest assured and enjoy your trip!
Satisfaction Guaranteed
Take as many photos as you please. You only pay when you are satisfied. Quality photos and customer satisfaction are our top priority.
Remake and Refund Guaranteed
No retake limit if you are not pleased with your photo or blink your eyes. Acceptance guaranteed or otherwise full refund.
Customer Review
Friendly to first time users. It only took several seconds to generate my passport photo. The photo was accepted without issues. Cheers!
Very convenient to DIY passport photo at home. It's amazing how it can check all size and position requirements. It also shows detailed guidance if the photo is not qualified. By far the best passport photo tool I have ever used.
Andrew
Canada Passport Photo
Just seconds to generate a qualified visa photo! Very useful and easy to use. Shout-out to this website! You are my go to app for ID photos.
Amazing technology that makes life so easy. No hassle. A few clicks and the photo is ready. Strong recommendation.

Isaac Ross
US Green Card Photo
Much better than what you will get at a photo studio! I spent an hour in a local studio to adjust the background lighting, but the photo was still rejected. It was so frustrating. But with this simple tool, I was able to get my photo in seconds, and it was instantly accepted! Thank God finally!
Alex Gardner
China VISA Photo
I took a photo for my baby at home and used this app to get the standard passport photo. The photo was ready in seconds.
2x2 Inch Photo Requirements
Expression
Neutral Expression
Recency
Taken in the last 6 months
Eyes and Ears
Visible, no hide.
Don't worry. Our technology can take care of all requirements. Guaranteed Acceptance.
2x2 Inch Photo Guidelines
FAQ
Do you provide printed photos?